Mark de Poorter
Finance
Mark is Bedrijfseconoom en Bestuurskundige. Mark werkt sinds 1995 als adviseur, project- en interim manager. Bij Tacstone is Mark (mede) verantwoordelijk voor de dagelijkse leiding over de consulting praktijk.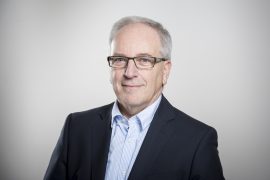 André Salomons
Finance and ICT
André Salomons is een professional op het gebied van Fast Close, Financial Closing, Budgettering, Forecasting, Reporting en financial project management. Hij deed deze ervaring op als financieel expert bij middelgrote en grote organisaties.

Peter Parker
IT Expert
My PLC / HMI experience includes projects from $10k up to about $40m, primarily within the realm of chemical processing and filtration.